(718) 761-5544 |

matthewfh@matthewfuneralhome.com |

2508 Victory Boulevard, Staten Island, NY 10314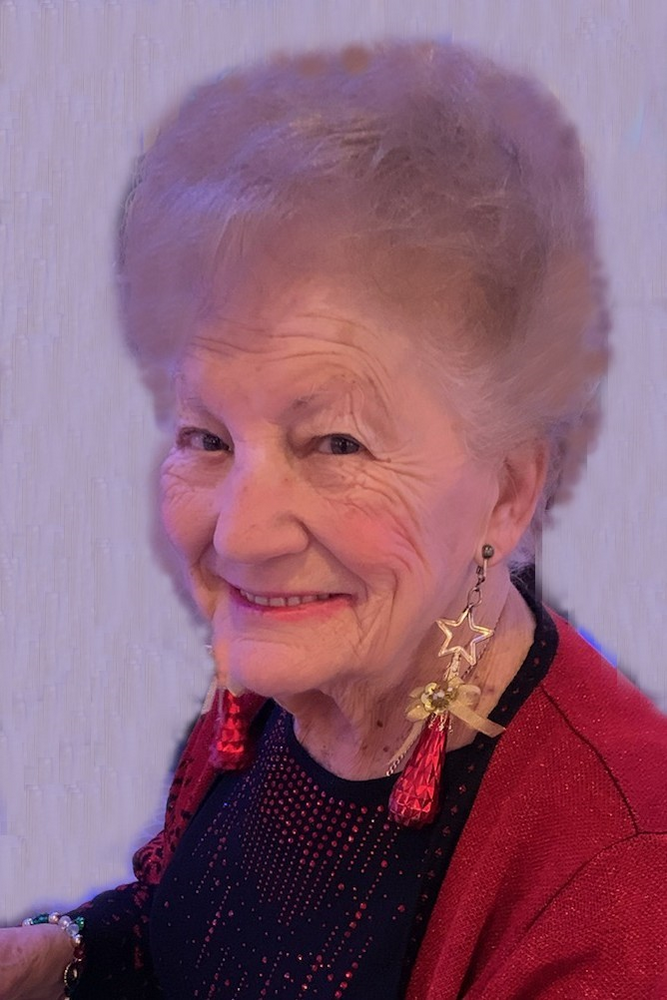 Visitation at Funeral Home
2:00 pm - 6:00 pm
Sunday, January 23, 2022
Matthew Funeral Home And Cremation Services, Inc.
2508 Victory Blvd.
Staten Island, New York, United States
Final Resting Place
Monday, January 24, 2022
St. Peter's Cemetery
52 Tyler Avenue
Staten Island, New York, United States
Mass
11:45 am
Monday, January 24, 2022
St. Michael's RC Church
211 Harbor Road
Staten Island, New York, United States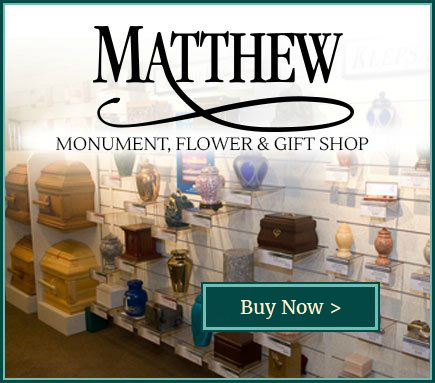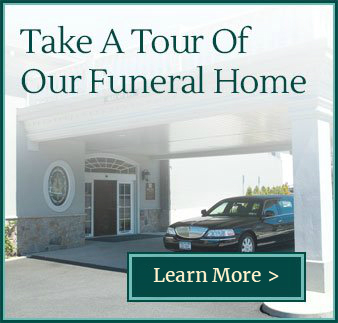 Obituary of Jennie S. DeRosa
Jennie Sofia (Fair) DeRosa was born on June 14, 1926 in Staten Island. She was one of 9 sisters and one brother. Jennie was raised by her sister Millie and brother in law Joe after her parents Mary and John Fair passed. She married the love of her life, George DeRosa. Jennie and George had two daughters Elizabeth (Betty) and Georgiana. Jennie was widowed at the age of 45 and was left to raise her young daughters. Jennie was a religious woman who attended church every Sunday at St. Michael's church. During the pandemic, Jennie would watch the mass on television. Jennie often talked about God and heaven. Jennie believed that people need to be compassionate and love each other. She was a peacemaker and was saddened by conflict or negativity. Her life is an example of how love is so much more important than "things". Jennie was not afraid of hard work. After Jennie retired from her factory job as a seamstress, she worked in Nathans, McDonalds and Pete Milanos. She finally retired at the young age of '85 years old'. She was proud that her daughters graduated high school and married. She loved her son in laws Stephen Dugan and Peter LaBella. She loved her 5 grandsons; George, Stewart, Stephen, Vincent, and Peter. She proudly watched her grandsons marry and bless her with 7 great grandsons; Christian, Stephen, Michael, George, Daniel, Gabriel and Gavin. Even though Jennie was blessed and loved her grandsons and great grandsons, it was no secret that she wanted granddaughters. God heard her prayers and blessed her with 5 great granddaughters; Alexa, Sophia, Mia, Lindsey and Gianna. Jennie cherished every moment she spent with her family. Jennie loved all of her sisters and brother. For almost a decade, Jennie and Edna were the only surviving siblings. Jennie and Edna would talk daily. Jennie was very proud of her sister Edna and they would meet in Atlantic City to have some fun. Jennie loved Edna immensely. Jennie is survived by her youngest sister Edna Fama and brother in law Arthur Fama. Jennie was the true energizer bunny. She was extremely active for most of her life. Her hobbies were making butter cookies and pistachio cakes for all the holidays. She spent her earlier days working and visiting family. She attended any and every party hosted by family and friends. Jennie went out of her way to make people feel welcome and loved. She always had nice things to say about people and would say, "It doesn't cost anything to be nice!" Jennie would bring her homemade pistachio cake whenever she came to your house. Jennie was interested in your life. She asked you how you were doing and she remembered the details. At 95 her mind was still sharp. She would recall details and names of everyone. Jennie was very vain. She had to have her hair done every week. Jennie never left the house without her plastic bonnet; she had to be ready to protect her hair in case it rained. At night, Jennie wore a hair net. She loved having dark pink polish on her nails. She wore makeup every day. Jennie loved to look nice. Jennie took care of herself and ate well, she would often tell us not to eat too much salt or sugar because it isn't good for you. However, Jennie encouraged us to have a glass of wine each day because that was good for us. Jennie enjoyed telling how she would make wine in the basement of her home with her father in law when the husband went to work. Whenever Jennie would tell a story, she would end the story with, "okay" in her own unique manner. Which would be followed by, "HUH?" Those who knew her, are probably chuckling, because they can remember her saying it. Jennie fulfilled her dream and traveled to Italy with her companion Vincent who passed away more than a decade ago. Jennie loved that vacation and enjoyed sharing her photo album of that time. Jennie would glow as she told of seeing Rome and Venice. In her 80's, Jennie enjoyed attending the senior center in Port Richmond. When a new member joined the center, Jennie was the first one to introduce herself. Jennie was the welcoming committee. Jennie encouraged people to be friends and get along. She was referred to as the candy lady at the center because she always had a treat in her purse. Jennie loved going to Atlantic City and the Sands Casino with the center. Jennie enjoyed inviting her family to tag along on these trips. At 92, Jennie loved the being a part of NYRR Strider, a walking club at the center and was super proud of being in the SI Advance for winning the gold medal at the Senior Olympics. Jennie looked forward to the holidays and seeing the grandchildren that she adored. Jennie loved to decorate her home and always put up a Christmas Tree. Jennie didn't have an easy life. She would tell how she was so poor that she had to wear newspaper in her shoes that had a hole. She hardly ever had new clothes and that all clothes were passed down from her older siblings. She and her siblings would sit around the kitchen table to sew beads onto material to make money. She would tell the story that she had to wait for all of her older sisters to get married before she could. Her sisters had to pass down the wedding gowns. They didn't have fancy parties, but they were all happy. Jennie appreciated everything she had and everything that she worked for. Jennie was especially proud of how all of her siblings got along and never fought. She loved the memories of dinner time in her house. Every night, her parents and all 10 siblings would eat dinner together. She said that they would have a special meal one night a week; that meal has meat. Jennie often said that her family was broke as hell but we were always happy. Jennie will be remembered for the kindness of her heart, for the passionate love for her family, for enjoying life and for her positive vibes. In lieu of flowers, family requests donations be made to St. Jude's Children's Research Hospital in memory of Jennie S. DeRosa. Funeral from the Matthew Funeral Home, Inc., 2508 Victory Boulevard, on Monday, departing at 11:00 am. Mass of Christian Burial will be celebrated at St. Michael's R.C. Church at 11:45 am. Interment to follow in St. Peter's Cemetery. Family and friends may visit on Sunday from 2:00 to 6:00 pm. Due to the current Governor's mandate, all visitors must wear masks!
Share Your Memory of
Jennie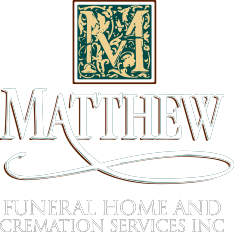 2508 Victory Boulevard,
Staten Island, NY 10314

(718) 761-5544


matthewfh@matthewfuneralhome.com
Proudly Serving Communities and Neighbours of Staten Island, NY for Over 50 Years