(718) 761-5544 |

matthewfh@matthewfuneralhome.com |

2508 Victory Boulevard, Staten Island, NY 10314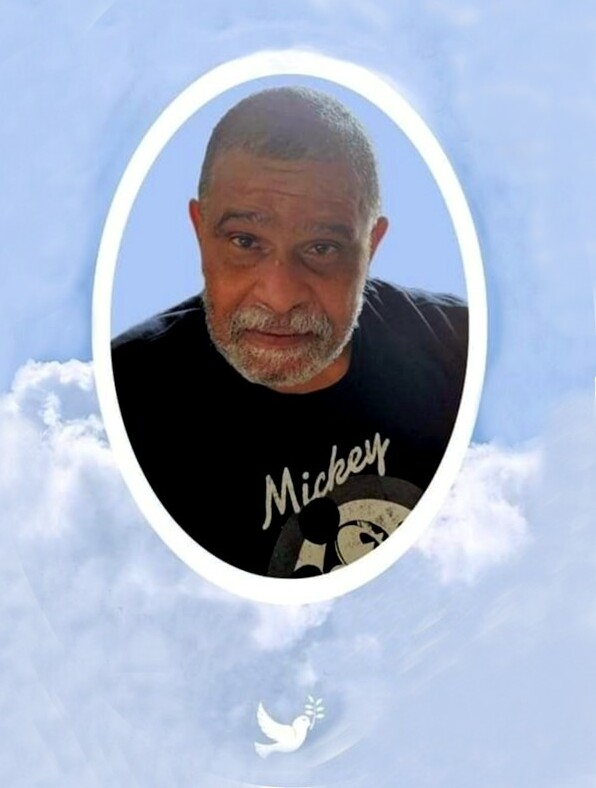 Visitation at Funeral Home
4:00 pm - 9:00 pm
Monday, April 17, 2023
Matthew Funeral Home And Cremation Services, Inc.
2508 Victory Blvd.
Staten Island, New York, United States
Visitation at Funeral Home
2:00 pm - 5:00 pm
Tuesday, April 18, 2023
Matthew Funeral Home And Cremation Services, Inc.
2508 Victory Blvd.
Staten Island, New York, United States
Visitation
7:00 pm - 9:00 pm
Tuesday, April 18, 2023
Matthew Funeral Home And Cremation Services, Inc.
2508 Victory Blvd.
Staten Island, New York, United States
Mass
11:00 am
Wednesday, April 19, 2023
Our Lady Of Good Counsel Church
10 Austin Place
Staten Island, New York, United States
Final Resting Place
12:30 pm
Wednesday, April 19, 2023
St. Peter's Cemetery
52 Tyler Avenue
Staten Island, New York, United States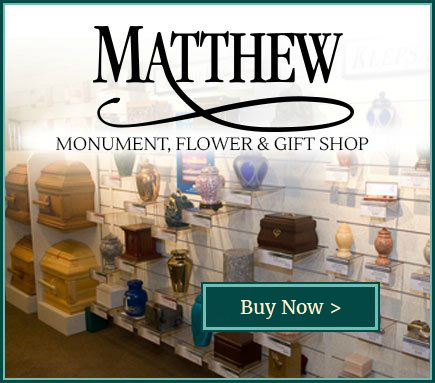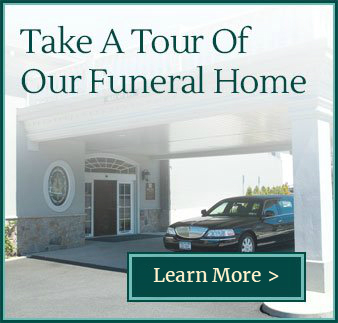 Obituary of Robert P. McGhie
By • Charlie De Biase Jr. | debiase@siadvance.com Want to read Bobby McGhie's résumé? It might take hours. The long-time West Brighton resident seemed to have a hand in on everything and a good portion of the time, it was volunteer work. John Iasparro, McGhie's friend and colleague, always had a line about McGhie's willingness to get involved. "He did an awful lot because he never said 'no,' Iasparro said. "He had two jobs for most of his career and on top of that, he often volunteered as a coach, trainer or on a committee selecting award winners. "He always wanted to give back.'' McGhie, a staple in Staten Island's high school football community for years and former NYC Board of Education and Parks and Recreation employee, died last Friday. The Curtis High School alum was 71. McGhie is survived by daughter Lea (Eric), son Jason (Sarah) and six grandchildren, including Andre McGhie, Jensen Thompson, Makayla Thompson, Ariel McGhie, Luke McGhie and Jaxon McGhie, as well as numerous siblings, nieces and nephews. "Bobby was a good man — his heart was always in the right place,'' praised friend and former Curtis varsity football coach Fred Olivieri, who asked McGhie to be his assistant when he first landed the head coaching job at the St. George school in the early 1980s. "He was very loyal and a jack-of-all-trades who played a part in helping me turn our football program around.'' McGhie graduated from PS 16 and Curtis, where he played football, basketball and baseball for the Warriors. Bobby McGhie laughs out loud following one of the remarks being discussed during the PS 16, class of 1963 reunion in 2003. (Staten Island Advance) After graduating from Curtis in the late 1960s, he served in the Army as a water purification specialist for four years before eventually graduating from Cortland State in 1976. When Olivieri was named head coach at Curtis prior to the 1982 season, he asked McGhie to assist him and the latter was thrilled to coach at his alma mater. "One of the things that Bob did that was noteworthy was when I first got the Curtis job, I was looking for an assistant and he stepped up and it was just the two of us (in the beginning),'' explained Olivieri, noting McGhie stayed on his coaching staff for over a decade. "Without Bobby, I couldn't have done it and I owe him a lot (for doing that). He was always by my side and we worked well together. "I really appreciated him for stepping up. He knew the ropes on how things had to be done. Curtis football was in his blood and he did a real solid job.'' McGhie also joined Bill Sullivan's coaching staff at Moore Catholic when Sullivan started the program in the early 2000s, then relocated to St. Anthony's of Jersey City for a time as well. In addition, the Stapleton native's football ties included a stint with the NYPD football team and he was also involved with the Fugazzi Bowl for a number of years as well. Eventually, McGhie joined the Staten Island Advance's High School Football Advisory Board, where he helped select Advance All Stars for several years. McGhie eventually joined Iasparro and Bill D'Ambrosio in creating the Friends of Staten Island High School Football, which also selected All Stars. In addition, McGhie was a committee member who helped choose the prestigious Al Fabbri and Sal Somma Award winners at the conclusion of each season as well. He was also instrumental in helping the FOSIHSFB organize ambulance assignments during Island football home games — a practice that still exists today. Long-time West Brighton resident Bobby McGhie, second from right, is joined by fellow Friends of Staten Island High School Football committee members Bill D'Ambrosio, left, and John Iasparro, right, as well as Al Fabbri Award winner Amad Anderson, center, and Curtis varsity football coach Peter Gambardella, second from left, at the 2017 Fabbri Award ceremony. (Staten Island Advance) "I recently read something about Jackie Robinson's gravestone, which reads, 'A life is not important except in the impact it has on other lives,' and to me, that really sums up Bobby,'' said Iasparro. "That's what his life was. That was his make-up. "He had a desire to give back to the sports community and he always did.'' According to McGhie's daughter, Lea, the volunteering didn't stop there. Her dad also served as a trainer/equipment manager for St. Peter's baseball team; he was a lifeguard instructor who also coached the Masters Division swim team at the YMCA for a number of seasons and he also did pool maintenance at community developments and Curtis during a stretch as well. "As a kid, i didn't always understand it. My dad was always busy and not around much,'' said his daughter. "But in taking care of him the last two years, I learned a lot about what he did as a teacher and instructor and i think it was important to him to give to someone else, especially things that he never received (during his life). "He was a gift. The Staten Island community has lost a legend,'' she continued. "Hopefully, all the lives he touched takes a piece of him with them.'' West Brighton resident Bobby McGhie, who coached the YMCA's Masters Swimming Division in the 1990s, offers encouragement to a pair of his swimmers in 1996. (Staten Island Advance) In addition to all of McGhie's volunteer work, he was also a physical education teacher for NYC's Board of Education, including a short stint at the Morris Intermediate School (I.S. 61) in New Brighton and later the Dreyfus Intermediate School (I.S. 49) in Stapleton. But his job obligation didn't end at school as he also served as a NYC Parks and Recreation nighttime supervisor at the now-defunct Cromwell Center in Tompkinsville for 21 years. Lea Thompson, meanwhile, also said her dad played the trumpet and French horn, among other musical instruments, for such organizations as the Drum & Bugle Corp at Our Lady of Perpetual Help in Brooklyn and the Ridgeman Community-based Drum and Bugle Corp on Staten Island for a number of years. The groups would perform during the St. Patrick's Day Parade during McGhie's earlier days. McGhie was also the recipient of a handful of awards during his lifetime, most notably as a Staten Island Sports Hall of Fame Unsung Hero in 2009. A visitation for Bobby McGhie will be held Monday, April 17 (4-9 p.m.) and Tuesday, April 18 (2-5 p.m. and 7-9 p.m.) at Matthews Funeral Home in Willowbrook at 2508 Victory Blvd. The funeral mass will be on Wednesday, April 19, at Our Lady of Good Counsel Church in Tompkinsville at 11 a.m. with burial to follow at St. Peter's Cemetery.
Share Your Memory of
Robert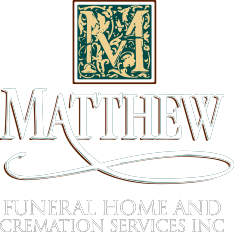 2508 Victory Boulevard,
Staten Island, NY 10314

(718) 761-5544


matthewfh@matthewfuneralhome.com
Proudly Serving Communities and Neighbours of Staten Island, NY for Over 50 Years