Donating Religious Vestments and Sacred Vessels
Monday, August 12, 2019
When a loved one passes, it is common for family and friends to make donations in their name. Some families opt to donate something to their loved one's church. Priest vestments, chalices, censers, and more are common donations. These items are often personalized with the name of the deceased, so that they are always kept in the thoughts and prayers of their clergy.
Vestments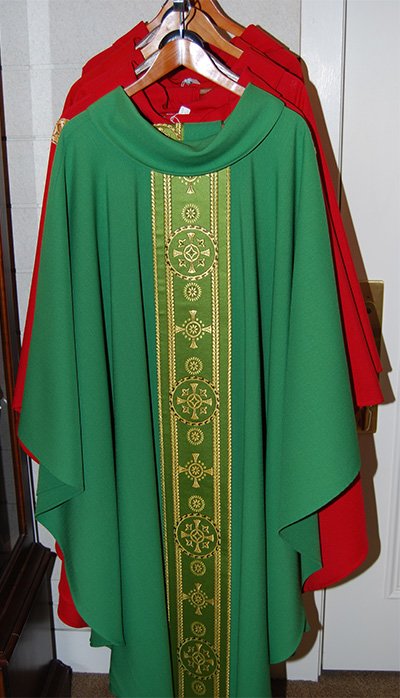 Catholic vestments come in a variety of colors, which play an important role in worship. The colors worn by a priest may represent the time of year, or the type of service they are performing. For instance, white robes are generally worn on Christmas & Easter, or to funerals and weddings. Green, Purple, White, Red, Rose, and Violet robes are used throughout the year by catholic priests, and are always a welcome donation.
Matthew Funeral Home offers handmade vestments crafted by the Sister Disciples of the Divine Master of Staten Island. Proceeds from the vestments go to supporting sick and elderly nuns and priests.
Chalices, Patens & Ciboriums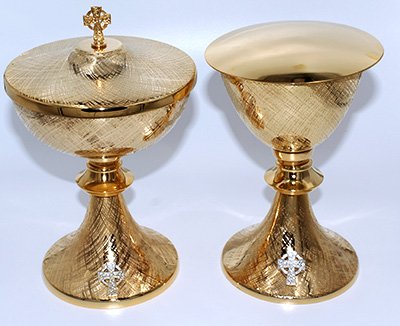 These religious items are used in the giving of Communion to the church-goers. Chalices are used in the blessing and distribution of wine. Patens and Ciboriums are used to hold and distribute the eucharistic bread. A Ciborium is a coved vessel used to hold the Eucharist. The Paten is the tray upon which it is distributed to the parish.
Censers
Religious censers are used in feasts and funerary services to distribute incense. The use of incense in prayer services is meant to symbolize prayers rising up to God, just as the smoke that rises up from the censer.
Cruets & Bells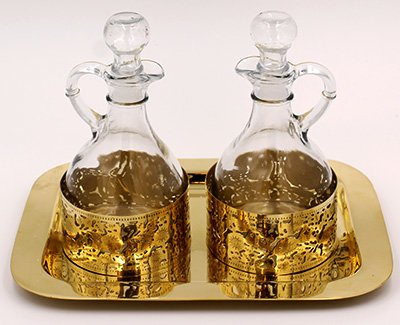 A cruet set for a church is a tray that carries glass bottles that hold wine and water for consecrations. The tray also features a small Lavabo bowl for the purification of the priest's fingers. Most churches still follow the tradition of ringing bells during Mass. They are usually utilized during the consecration as well.
Pyxes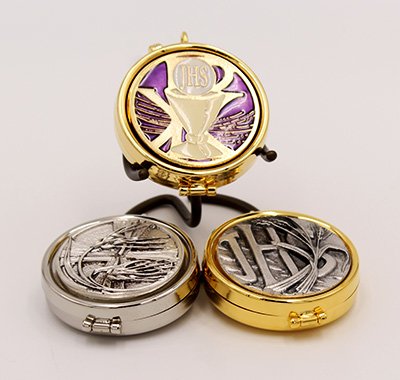 A Pyx is a pocket-sized case that is used by priests, deacons, and other clergy members to distribute Holy Communion to the elderly and disabled. These containers are used to bring the Eucharist to those in hospitals, nursing homes, and private residences when they cannot go to church to receive it.
Matthew Funeral Home and Cremation Services, Inc. is proud to offer religious articles for purchase to donate to your loved one's church in their honor. For almost 50 years, Matthew Funeral Home has been serving the Staten Island community. We can help with almost every aspect of your loved one's memorial service. Our family is here to serve yours, every step of the way.


Previous Posts
Memories of lost loved ones can play a major part in our grief. If you see an old photo or an object that reminds you of a memory, you may be flooded with emotions. Sensory memories are those trigg...